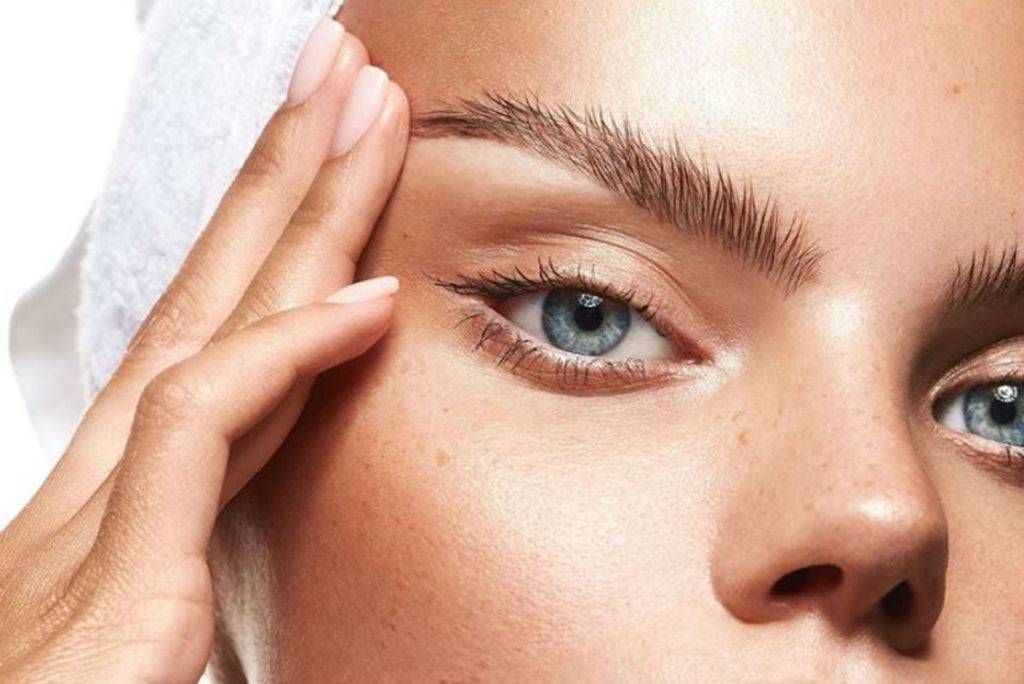 What exactly are soap brows?
The look of soap brows is essentially synonymous with laminated brows, which are bushy brows with brow hairs that are noticeably lifted. Soap brows are achieved by applying a soap paste to the brow hairs via a spoolie as a sort of pomade, in place of a brow gel. With the right soap, it creates an impressive hold that can last all day long.
What kind of soap should you use?
Before you go grabbing the first bar of soap you can get your hands on, there are some important things to consider. First, look for a soap that contains glycerin, as this is what really coats those brow hairs and locks them in place. Next, you'll want to make sure your soap is transparent and goes on clear when applied to your skin and brow hairs. Otherwise, you'll be left with white-coated brows. 
How do you actually do soap brows?
If you're down to try this bushy brow makeup trick, but you're not sure exactly how to do it, here's a quick tutorial on how to achieve the look.
Step 1: Prep your spoolie.
First, you'll want to wet the surface of the soap you'll be using just slightly. You can do this with a bit of water a spritz (or two) of setting spray to wet the bar of soap and add extra hold. You want the soap to become paste-like in texture, but you don't want it to be so wet that it starts to lather. Once you have a goopy consistency, run a clean spoolie brush along the damp bar of soap, making sure the makeup brush is fully coated but not overflowing with soap. Play around until you find the right amount for you.
Step 2: Brush spoolie through the brow hairs.
Now, that you have soap on the brow brush, go straight into the brows and brush up and away. Using the spoolie to direct the brows upward is what will create the bold, fluffy brows you're going for. I like to set the brows by using the wand of the spoolie or your finger to press the product into place–sort of like laminating your brows. At this point, you can manipulate the hair positioning. If your brows are looking a bit too big for your liking, run the spoolie horizontally across the top edge of the brow. This will angle the top of the hairs slightly downward, making them appear a bit smaller overall. Just be sure to work quickly before the soap dries and locks the hairs in place.
Step 3: Fill in your brows.
Now that your brow hairs are set in place, look for any sparse spots. Filling in your brows with your favorite brow product can help make your brows look fuller and more defined. We recommend using our ULTRA FINE Brow Pencil for hair-like strokes. 
Will you try soap brows? Let us know